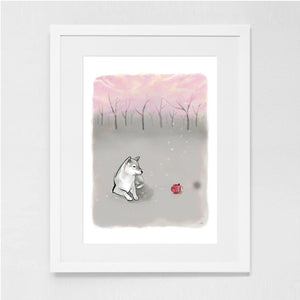 Pink Blossom Tree Shiba Inu Art Print
Underneath the pink blossom tree.
This card features Shiba Inu watching the summer sky in Sumi-e style illustration. Great gifts for dogs' lovers, for Sumi-e lovers, and for everyone. A collectable and a decorative item for who's interested in Asian theme, a Shiba Inu fans and owners. A Cute wall decor. A great keepsake for many occasions.
---
We Also Recommend